Posted on: December 8, 2017
You couldn't imagine living in a house without windows. Natural light allows you to turn off your lights during the day and save money on your energy bills. Outdoor lighting also has a positive effect on your mood and makes you feel better. Being able to see what's going on outside helps you feel more connected and lets you keep an eye on your children and pets.
The same goes for windows in your garage, of course. When you're in your garage, you can get these same benefits of natural lighting by having windows in a garage door. At Broten Garage Door Sales, we have a wide range of garage doors with windows available. You can choose the model and style that suits your home and enhances its curb appeal. You also enjoy all these additional benefits of having windows in your garage doors: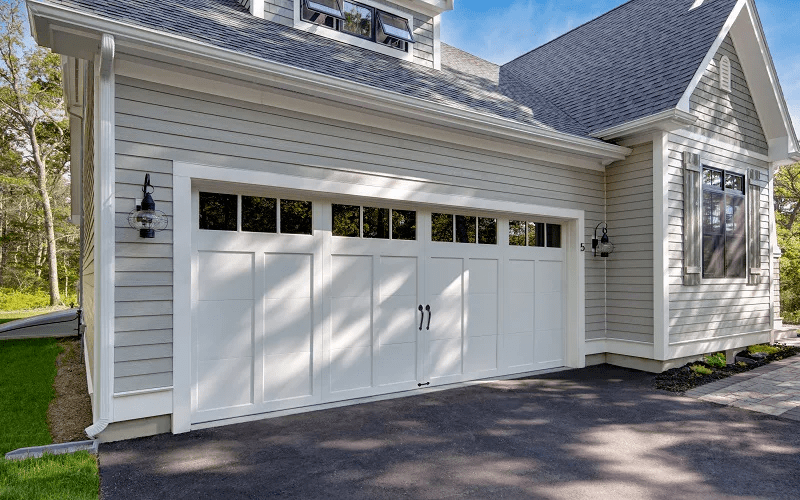 Natural lighting: As we pointed out for your home, natural lighting goes a long way in helping reduce your home lighting costs. During the day you may not need to turn your garage lights on at all, which adds up to significant savings over the course of a year. Having the lights off can also keep your garage a bit cooler, since all forms of lighting heat up when they're on for an extended period.
Less closeted feeling: If your garage doesn't have any windows, it can quickly feel like a cave. You'll be more inclined to simply pile stuff in your garage if it reminds you of a big closet. Let in light through your garage door windows and treat your garage like a regular room in your home. When you have daytime lighting in your garage, you'll be more inclined to keep it organized and tidy.
Same security: Thanks to the sturdy construction of our Clopay brand of garage doors, you don't have to sacrifice durability and security to add a window to your garage door. You can even choose one of our hurricane-rated garage doors with windows for peace of mind when a storm hits. You'll get years of reliable service along with the convenience and appeal of a garage door window.
Curb appeal: Adding windows to your garage door can improve the appearance of your home. It makes your house feel more appealing when viewed from the street. If you're selling your home, potential customers will notice your practical and well-lit garage, which can be a big plus. It also shows your attention to detail and the thought you put into making your home more enjoyable.
These are some of the reasons why more and more of our customers are choosing a garage door with windows for their home. With more than 60 years selling, installing and servicing garage doors in South Florida, our team here at Broten Garage Door Sales has the experience you're looking for. We're proud of our place on many prestigious business and awards listings, including the BBB, Angie's List, Houzz and the International Door Association. We invite you to take a look at our impressive lineup of Clopay garage doors and choose the model that suits your home. Enjoy the benefits of a quality garage door with windows from the leading south Florida source, Broten Garage Door Sales! For more information, today about all of our garage doors contact us now.
Categories:
Garage Doors, Home Improvements