Posted on: August 20, 2017
You're probably thinking that the advantage of a hurricane-rated garage door is obvious: It can withstand a hurricane! While that is true, you'll be pleased to learn there are several other advantages as well. Here at Broten Garage Door Sales, we've been serving customers in South Florida for more than 60 years and are the area's largest dealer of the Clopay brand of garage doors. We're proud of our unbeatable customer service and can help you choose the perfect hurricane garage door for your home.
Why a Hurricane-Rated Garage Door?
The most important reason to choose a garage door capable of withstanding a hurricane is obvious the moment a storm hits. We all know the stress and worry during hurricane season, and enjoy the peace of mind in knowing there's one less thing to worry about. We carry a variety of styles and colors to suit any home and even have hurricane-rated garage doors with windows if you'd like some extra light.
Choosing a hurricane door also means you're getting:
A tough and resistant finish: If your garage door is designed to withstand the worst a Florida hurricane can throw at it, you know it's going to withstand the day-to-day punishment it will receive.
Quality construction: The materials and hardware that go into a hurricane-rated door make it stronger and more durable than a regular door, giving you years of reliable service.
Low maintenance: Since it's designed to resist extreme winds and pounding rain, your hurricane garage door won't easily shift from its track.
Peace of mind: It's an important point if you decide to sell your home — knowing there's a hurricane garage door in place can be a big plus for potential buyers who have suffered storm damage before.
While we all hope the next storm won't be a big one and that it won't happen anytime soon, it's part of life in South Florida. Let our expert technicians here at Broten Garage Door Sales install a top-quality, hurricane-rated garage door on your home. On top of the great advantages we listed, you also get a fresh look for your home and added curb appeal. Replace your tired and aging garage door today and enjoy years of reliable service with an attractive new one.
Trust Us for the Best Customer Service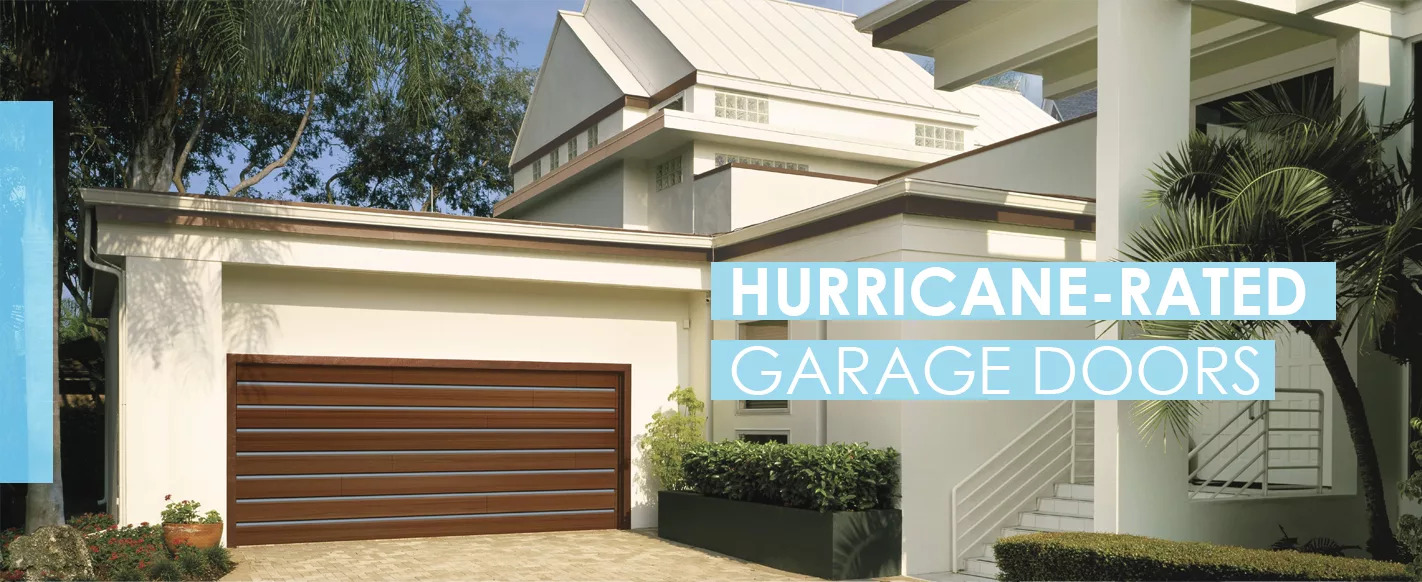 Choosing your hurricane-rated garage door is only half the job. You want a dealer you can trust, a dealer that pays attention to your needs and expectations and takes care to install your garage door properly. Even the best hurricane-rated door can be damaged in a storm if it isn't installed correctly. We use our own technicians, not subcontractors, to install our lineup of Clopay garage doors. That means we control the quality and finish of our installation and can guarantee your satisfaction.
Choosing Broten Garage Door Sales means you're getting our customer service and attention to detail, which has landed us on multiple industry listings and awards lists, including the BBB, Angie's List, Houzz and the International Door Association. We're proud of these achievements and the satisfied testimonials of many of our customers. We boast a 98.5% excellence rating in customer satisfaction on more than 15,000 service calls per year, which is proof we've got your back covered long after your hurricane-rated garage door is in place.
Contact our team today to learn more or browse our excellent selection of high-quality garage doors. We're sure you'll find a style that suits your home and gives you the added assurance that comes with choosing a hurricane-rated garage door for your home.
Categories:
Garage Doors, Hurricanes